Laura Cesari - Illuminated Fashion & Neon Art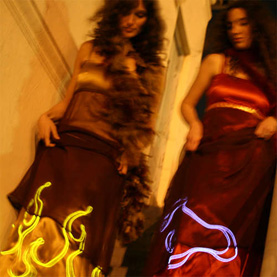 Glow Art: Magic in Everyday Objects
Infusing everyday objects with light creates a sense of magic and wild beauty. These works involve luminous elements like neon or electroluminescent wire adorning objects of fabric, glass, plastic, wire, and beads.
Featured in Elle Argentina August 2007, and Elle Decor Italia November 2008.
See available glow artwork at Etsy.com, or purchase Glow Beadwork Kits at Maker Shed.